European Yacht Buyers' Club #13/2021
#13/2021 In the news this week….
VICTORIOUS 85m Explorer Yacht
Delivered in 2021 and ready for a new owner. Outstanding explorer yacht.
The 85m VICTORIOUS is a feature-packed explorer yacht with a steel hull and an aluminium superstructure built to Lloyd's classification and MCA LY2 compliance. She was delivered by Turkish shipyard Akyacht in summer 2021, in collaboration with a dream team of Michael Leach Design and H2 Yacht Design. Asking price is a lazy €125,000,000.
Features you ask? Oh boy… 200sqm stylish beach club equipped with swimming pool, spa, gym, beauty salon and with three folding terraces. Accommodation for up to 24 guests in 12 cabins including a private owner's deck. Wine and cigar clubroom with fireplace .Helipad capable to hold AC145 or equivalent.
The story of the WALLY brand.
Luca Bassani the man behind WALLY.
LUCA BISSANI, influenced by a childhood spent sailing off Portofino, launches the brand WALLY in 2004. Wally quickly went on to become an influential powerhouse in the yachting world, leading through innovative design based on that particular mix of Italian know-how and bravado. The Wallypower 118 was a trail blazer in futuristic design. Ferretti Group bought the rights to the brand in 2019 providing the necessary capital to allow Wally to expand and continue to deliver new products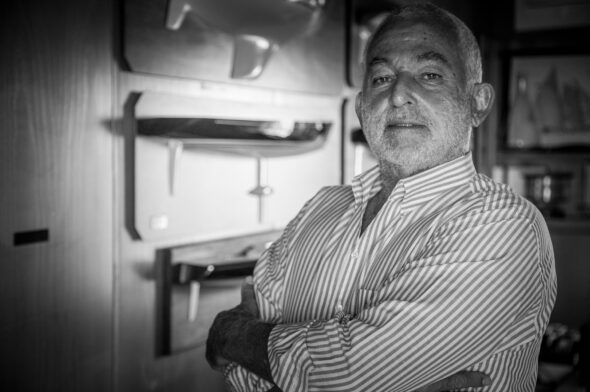 New owner of 46m Explorer Prometej looks at total refit.
EXPLORER YACHT PROMETEJ 46m undergoing a complete refit in Italy . Prometej was the yacht of the Italian designer Alberta Ferrettii, who undertook an extensive rebuild in 2006, converting the ice-breaker into an explorer yacht. Prometej's new owner has wasted no time in drawing up plans for her complete refurbishment. The yacht will be ready for the 2022 charter season.